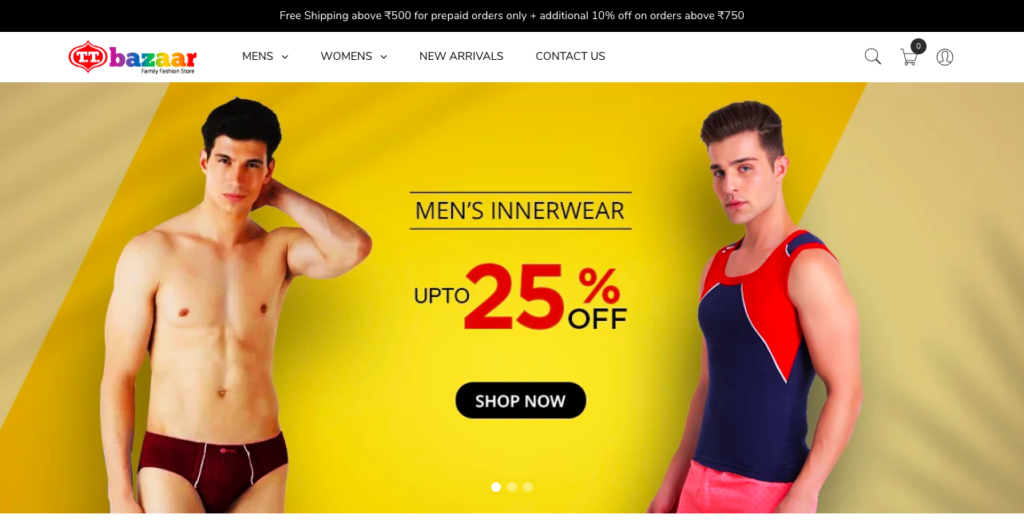 CommerceX has bagged the integrated digital mandate for India's leading innerwear and apparel brand "TT" along with the private label "Hiflyers" from the same group.
TT Group is a 50-year-old business house with presence across India and selling in over 65 countries across the globe. The brand name "TT" was awarded Master Brand Status in 2012 and Most Promising Brand Status in 2015.
This new engagement with CommerceX will help the group to reach out to the growing internet savvy population which was missing out in its offline presence through MBO's and EBO's.
The Gurgaon based performance agency will be responsible for managing a 360-degree digital strategy for the brand ranging from digital media spends, marketplace management, performance marketing campaigns along with Technology and Customer retention.
Subir Ghosh, COO, CommerceX,said, "The brands TT and Hiflyers have an existing latent demand for the value conscious digital consumers who are seeking the best quality at a particular price point which the brand promises.
With our specialized capabilities in the use of performance analytics across channels, we will strive to see this partnership go from strength to strength."
Sanjay Jain, CEO, TT Limited, added, " We are excited in onboarding CommerceX as our digital ecommerce partners as they have a proven track record in scaling a brand on the captive website from scratch which is the most critical period.
Their expertise in the eCommerce digital space, particularly their ability to marry art and science gives us confidence in this partnership."