One out of 10 promotional Email – Never reaches the Inbox
So Where do they go?
Some email blocked by email providers
Some email gets sent to the SPAM Folder
GETTING EMAILS DELIVERED TO THE INBOX INVOLVES MORE THAN JUST HITTING SEND.
Over the past few years the
#customer journey has transformed and, along with it, expectations of what a brand should deliver.
Gmail doesn't like us – how can I fix it?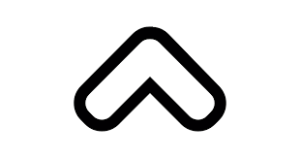 The most common question asked in the ecosystem of eCRM Marketing.
Covering this question – Here are some tips & Tactics.
Your first step is to look at the domain's reputation over the full 120 days and note any dates where reputation changed, and to what degree.
How?
Heard about  Google postmaster? – A tool to analyze your email performance,  Learn from Gmail delivery errors, spam reports, feedback loop, and more.
Get Register your sender domain with Postmaster (*if not done already)
Then, try to rule out the most probable causes of each change one by one, with these two reasons being most common:
Spam complaints
Insufficient engagement/reputation to support the email volume the sender is attempting to deliver into Gmail/G Suite.
SPAM? 
Try to identify, into TRAP or User SPAM
Spam traps are a type of fraud management tool, used by major Internet Service Providers (ISPs) and blacklist providers to identify spammers so they can block emails from them.
---
If a spam trap address ends up on one of your subscriber lists, and you send to that list, it's called "hitting a spam trap".
Check for more details here:
HOW TO FIX THE PROBLEM 
Spam traps are designed to identify senders with irresponsible list building techniques so you won't find a public list of traps that you can delete from your list to solve the problem.
√ The only way of finding and deleting them is to take a close look at your list quality in general.
5 Best way for Protecting your email reputation 
1. Avoid changing your IP address
2. Monitor your – Complaint rates – Hard bounce rate – Spam trap hits
3. Do limited test runs
4. Manage your email volume
5. Remove feedback loop complaints/unsubscribes quickly
---
We Know Email
Get the actionable Audit you need to improve your email reputation.
Write to us: crm@commercex.com