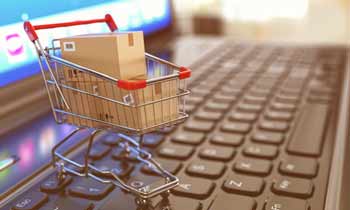 In the past decade, both SEO and content marketing have changed the way of the digital marketing world.
We at CommerceX work with clients across the digital spectrum in India and want to spread the interesting correlation in how SEO lends a hand with brand awareness, website traffic, PPC and lead generation.
Let's try and understand what the terms we mentioned actually mean by definition. SEO refers to the technical process of increasing the quality of traffic and attracting maximum visitors to your website. On the other hand, content marketing is focused on using valuable and relevant content to drive profitable customer or client action.
We cannot definite SEO in isolation as it would be meaningless with content marketing. In particular, SEO is actually strategized around content marketing since every website needs words, articles, substance, keywords, etc. In order to be successful, both must go hand in hand.
Keywords
The building blocks of SEO is about finding relevant keywords and incorporating them in your content so they rank higher in the search engine results pages (SERPs). It is the art of using keywords in an appropriate manner and follow a strategic approach to get the desired result. You should look to avoid stuffing a page with keywords and overoptimize.  There is a balance between SEO and content which you should strive to schieve.
Keyword strategies are critical for optimum search engine marketing (SEM). We at CommerceX, research the top websites and competitive keywords that are closely associated with the specific business or industry we are associated with. We try and follow a logical approach in the use of Google's Keyword Planner, which happens to be a keyword analysis tool to analyze the most popular keywords in terms of volume and competition classified into high, medium or low. We use the already well-established AdWords database of diverse industries including technology, health, entertainment and much more.
The critical process of embedding target keywords is important to rank well and boost traffic. But again, it is important to reiterate not stuff them in the content. If keywords are repeated too much it will have a negative impact on SEO. Do implement a reasonable approach and use the main keywords in the title and body section.
Quality Content
Both SEO and content marketing require a lot of consistency. Unique, fresh and creative content gets indexed rapidly and thus ranks higher than low-value and repetitive content.
Good content must be able to entice your clients in addition to solving a particular issue. It is advisable to write influential content by incorporating important keywords and targeting visitors. This happens to be one of the most critical factors through which Google determines the relevance of a page and thereby ranking a piece of content. Using creative ideas and embedding the most important keywords is the key to acknowledged content.
User Experience
SEO is not just about blogs, articles, keywords and linkbacks but also about optimising robots.txt, enhancing metadata and using tags appropriately.
Technical optimization makes a web page appealing to the search engine and ensures that the site has no broken links with any error codes (like 404s). Otherwise, the source will be poorly ranked by the search engine. Optimizing URLs and making the slug — everything after the .com — concise drives the search engine to find the relevant subpages and categorize the different parts of your site. This is vital to the success of any SEO campaign. The technical SEO elements benefit the UX and are present so as to publicize the content.
A good sitemap ensures an easy approach to content for users, and optimized robots.txt crawls the site so that viewers can access the content. The appropriate tag provides outstanding and superior indexing and authentic search results. Tags like header tags and title tags benefit the user by strategizing the content in a way that is useful for readers and simple for the search engine to understand.
A good title tag ensures a great user experience as the visitor can recognize the information from the page before they actually click on it. Header tags (H1-H6) hold great importance to differentiate headings and subheadings within the content to make it well-organized.
Traffic
Linkback, link-building or inbound linking is another major factor of SEO. Connecting your links with high-domain authority sites like .edu and .org drastically increases traffic. Though developing links is possible by connecting with link-building agencies, the best method is to create expert content. To get a link back and boost traffic, stellar content is worth it.
Conclusion
SEO and content marketing are not disparate departments. In fact, both need each other. Content marketing is only successful if it has appropriate SEO. Together, SEO and content marketing are explosive.