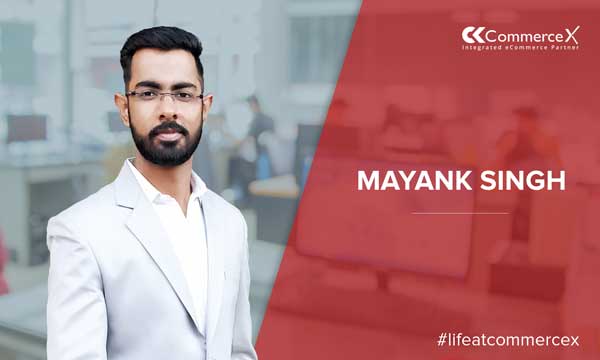 Discover Mayank's Journey of Success at CommerceX, who recently completed a year, he shares his experience with the family we have here. We wish him Good Luck and look forward to have even greater year this time. Keep Rocking !
"A year ago I joined here as a data operations executive who was to stay behind the screen and crunch numbers. But then as I started to understand the data and the business, I wanted to do something different. And I got the opportunity to enter client management to pre-sales to sales strategy to what not and the work became a rollercoaster ride from then on. I have been really blessed with amazing mentors who selflessly helped and guided me towards various milestones which enabled me to wear multiple hats on different occasions. I learnt so many different aspects of business in just 1 year which I would have learned in 4 years in an MNC.
When I look back, I see an amazing journey with CommerceX which fuels my aspirations to do better than I did yesterday every day. I am super excited and very eagerly looking forward to my next ventures here at CommerceX.
Cheers to the amazing team!"